From the incel that blew up his own hand to the woman who murdered her own kids to be with a doomsday author, these crime news headlines show what a rollercoaster 2020 really was.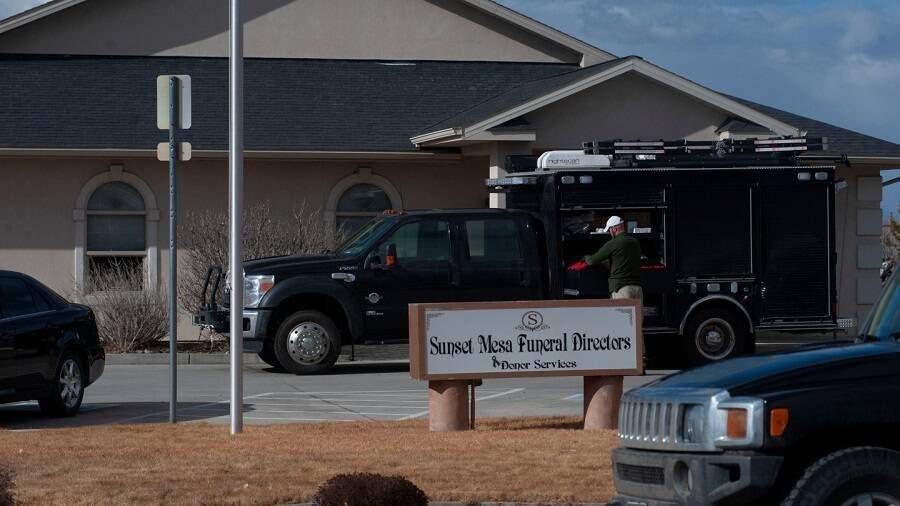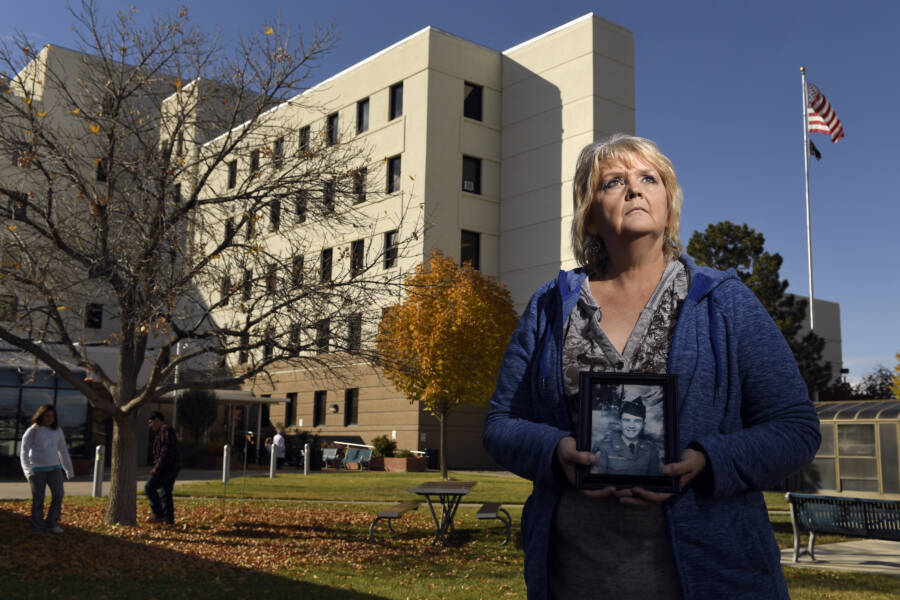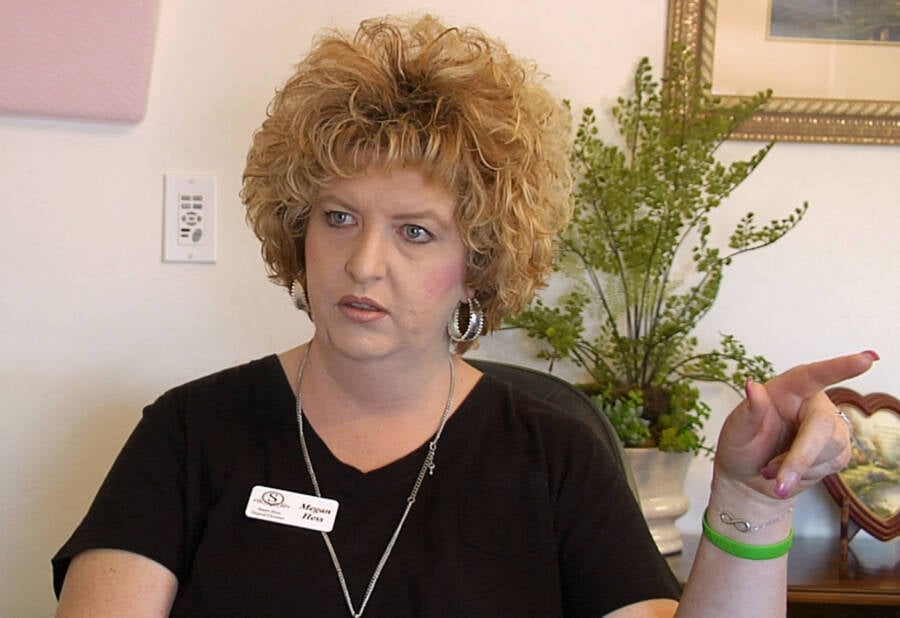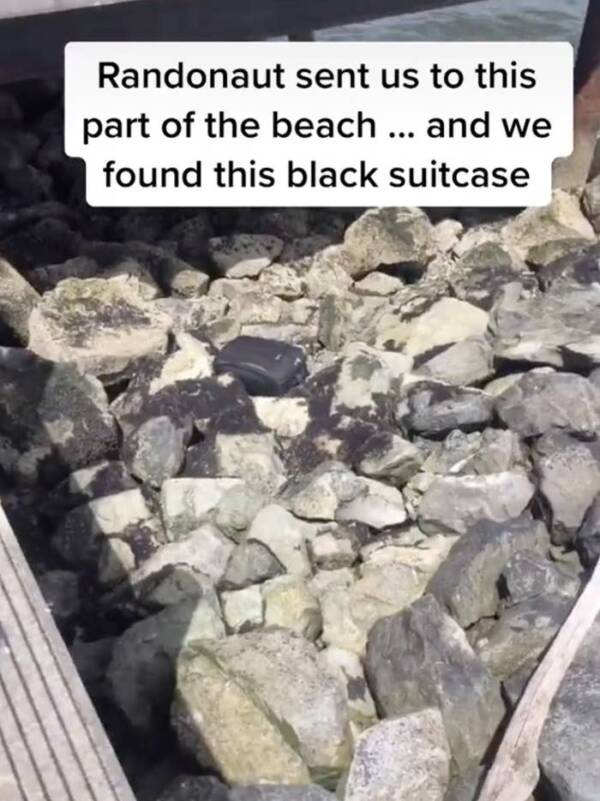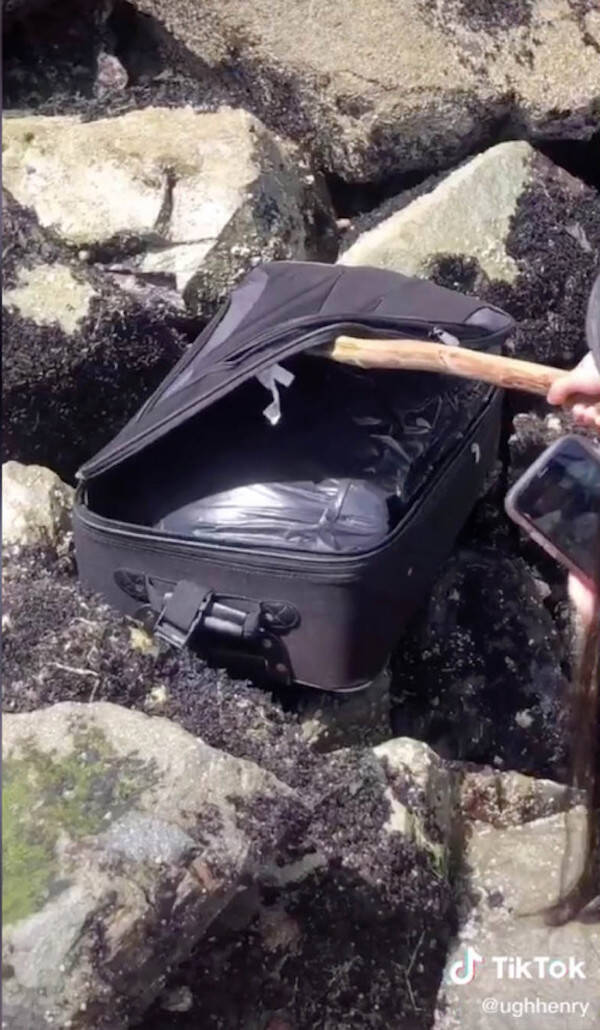 Mother-Daughter Duo Caught Selling Corpses Out Of Their Family Funeral Home
William Woody/Colorado Sun
Joe Amon/The Denver Post/Getty Images
TikTok Teens Find Suitcase Stuffed With Human Remains
Man Murders Disabled Girlfriend, Poses As Her On Facebook
Bethel Park Police Department
Mom Obsessed With The Apocalypse Kills Her Children
Rexburg Police Department
Peeping Tom Spying On Teenage Girl At Cracker Barrel Beaten By Group Of Enraged Dads
Spartanburg County Sheriff's Office
Man Smokes Joint While In Court For Marijuana Possession
Wilson County Sheriff's Office
Incel Blows Off His Hand While Making Bomb To Kill Cheerleaders
West Virginia Regional Jail
Man Moves Into Daughter's Dorm To Start Sex Cult
Stephanie Keith/Getty Images
Woman Murders Boyfriend So That She Can Marry Her Father
The Bluefield Daily Telegraph
Cannibal Arrested For Illegally Castrating A Man
LeFlore County Sheriff Office
LeFlore County Sheriff Office
30-Year-Old Corpse Found Inside Abandoned Paris Mansion
Even though news in 2020 was largely eclipsed by the global pandemic, there were still some absolutely outrageous crime news headlines that gave Coronavirus coverage a run for its money.
The good news, however, is that petty crime rates, such as drug offenses, have fallen in the past year. This is on-trend with 2019 patterns, which showed that property and other non-violent offenses were most common.
On the other hand, unfortunately, homicide rates skyrocketed in 2020 — and it appears as if that trend isn't changing anytime soon. So what is causing this explosion in violent crime news this year?
According to the National Commission on COVID-19 and Criminal Justice (NCCCJ), job insecurity and isolation brought about by COVID-19 might have instigated violence in Americans this year. This frustration has also coincided with a huge increase in gun purchases this year.
Indeed, according to one crime analyst, "The national change in murder in 2020 will be historically awful."
Besides harrowing, crime news headlines this year have also been all too bizarre, even for an already strange year like this one. From human remains found in a suitcase discarded on a beach to a sex offender who was beaten senseless at a Cracker Barrel, these 11 crime news stories prove that 2020 has been unprecedented.
What Is Driving Crime News Trends Nationwide
The NCCCJ found that homicide rates rose steeply across 27 American cities this year, by as much as 53 percent between June and August over the same period in 2019.
Crime analyst Jeff Asher found that murder rates were up by 28 percent throughout the year based on a sample of 59 cities. An FBI report found that, nationwide, murder rates went up by 15 percent. Aggravated assaults, meanwhile, increased by 14 percent from year-to-year.
And while it's true that there's been an ongoing trend of police mistrust in America, due in no small part to the murder of George Floyd and other Black men and women nationwide, the true cause of this shift in violent crime news cannot be attributed to one factor. Rather, say the experts, the shift is systemic and was influenced by several variables.
"We don't know nearly enough to know what's going on at the given moment," said Jennifer Doleac of the Justice Tech Lab. "The current moment is so unusual for so many different reasons that... it's really hard to speculate about broad phenomena that are driving these trends when we're not even sure if there's a trend yet."
The New York Times, meanwhile, stated that for the first time in nearly a quarter-century, "New York City experienced as much gun violence in the month of June as it has seen all year."
New York City, of course, was one of the cities that took more drastic lockdown measures at the start of the COVID-19 pandemic in March of 2020. As millions lost their jobs and were forced into tight quarters, New York City police officers grew indifferent at best and outright violent at worst when confronted with their historically aggressive behavior toward Americans of color.
As the summer months set in, the city became a powder keg. One Sunday in June saw a record of nine homicides in New York City.
How We Make Sense Of The Year's Crime Headlines
Besides Coronavirus, there are some experts who argue that the trends in 2020's crime news are the result of the "Ferguson Effect," a reference to the 2014 police protests in Missouri.
According to these critics, activists who called for "defunding the police" actually caused an increase in violent crime. It didn't help that the COVID-19 pandemic left hospitals incapable of meeting the pressures of this increasing violence.
Overall, the trend in crime news in the States this year can be attributed to a confluence of a number of problems: frustrations stemming from the COVID-19 pandemic, increasing distrust in police forces, an unstable economy, the increasing prevalence of guns, and overwhelmed hospitals.
In the future, we can only hope that the crime news of 2020 can be viewed as a cautionary tale not only for prospective criminals but also for law enforcement officers. If police can remember that they too are members of society, then perhaps they can handle their fellow citizens with greater respect, which will go a long way in creating a safer and saner environment the nation over.
---
After learning about the craziest crime news stories of 2020, take a look at these vintage crime scenes of New York. Then learn about how the Mafia-Camorra war determined the future of organized crime in New York City.