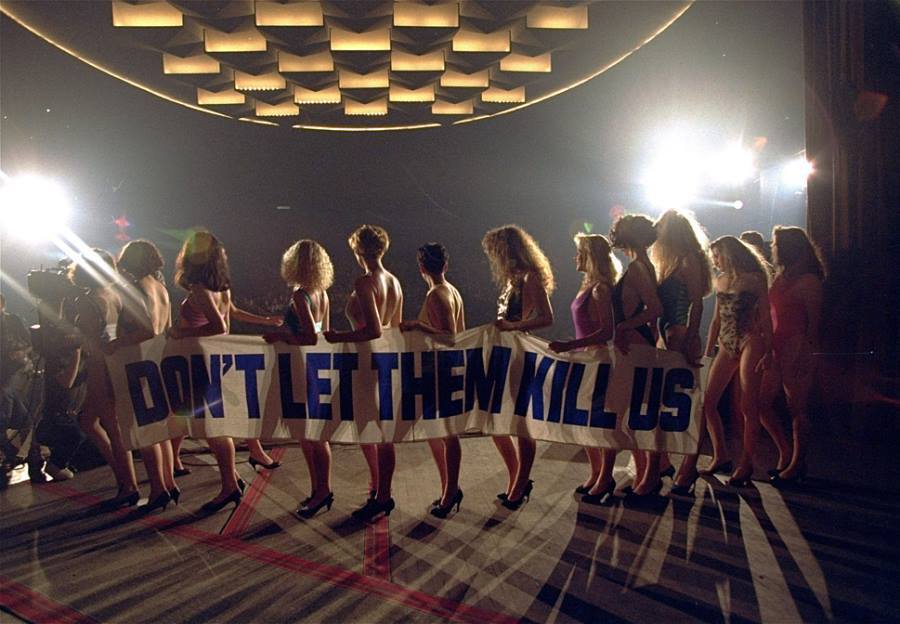 From 1992 to 1996, Serbian and Bosnian Serb forces besieged Bosnia's capital city, Sarajevo, engaging in the longest and bloodiest siege of a capital city in modern warfare. Lasting three times longer than the Siege of Stalingrad, Serbs and Bosnian Serbs seeking to create a new Bosnian Serb state encircled the city and assaulted it with artillery, tanks and small arms. Nearly 14,000 people were killed during the siege, with nearly 40 percent of those killed civilians.
Representing Sarajevo's resistance to the bloodshed–and allowing mass violence to become the new and perhaps only "normal" in Bosnian life–the Sarajevo beauty pageant carried on in 1993, with some participants baring their shrapnel scars to the audience. When 17-year-old Inela Nogic was crowned Miss Besieged Sarajevo, she and her fellow competitors unveiled a banner which read: "Don't let them kill us."
Today, Nogic is a mother of two living in the Netherlands. Said Nogic of her decision, "It was a crazy thing to do during a war. But we tried to live a normal life. It was some kind of a defense mechanism we had. There were numerous appeals to end this war, we asked for help in all possible ways but nothing worked. So this was another outcry to draw attention and have someone do something. We just wanted this war to end."
Nogic would go on to inspire rock group U2 to write a song for her and her city, entitled "Miss Sarajevo". Three years later, the siege would come to an end, and the International Criminal Tribunal of the Former Yugoslavia would convict two Serb officials for several crimes against humanity. It should also be noted that rape was used as a tool of political violence during that time, with anywhere from 12,000 to 50,000 women becoming victims of rape during the war.