From the "Giggling Granny" serial killer to the "Numbers Queen" crime boss, see some of the most striking colorized images of female criminals from the past.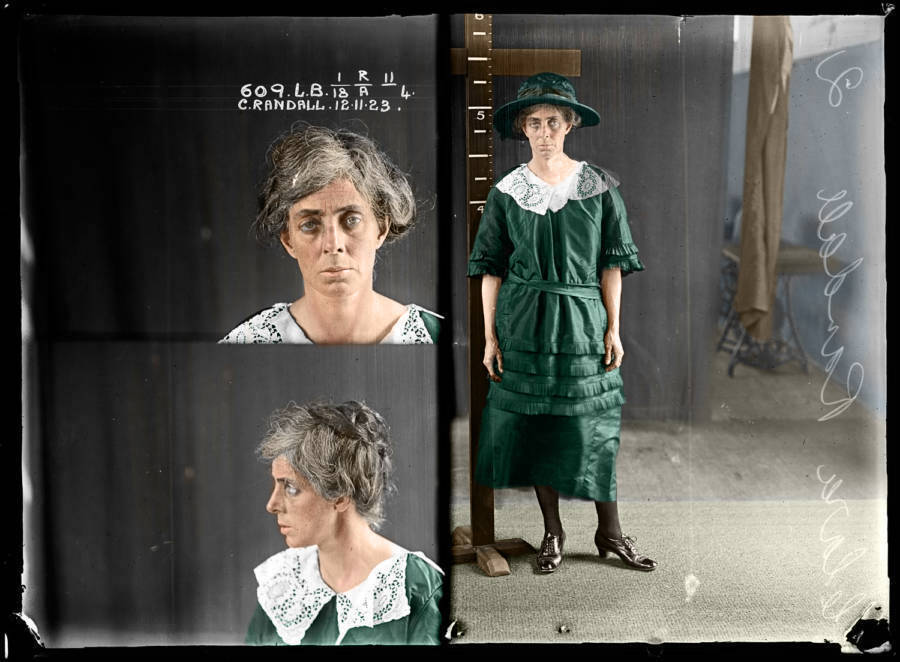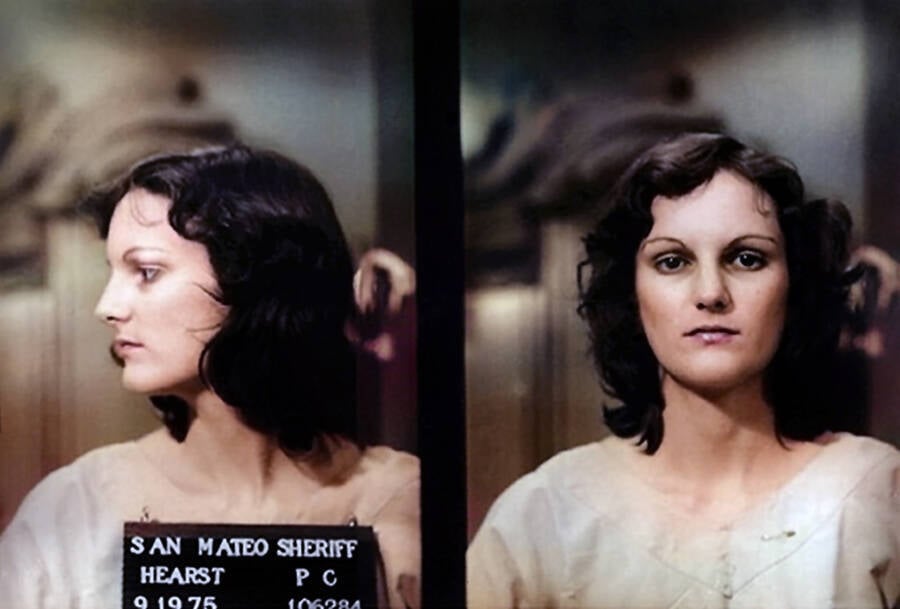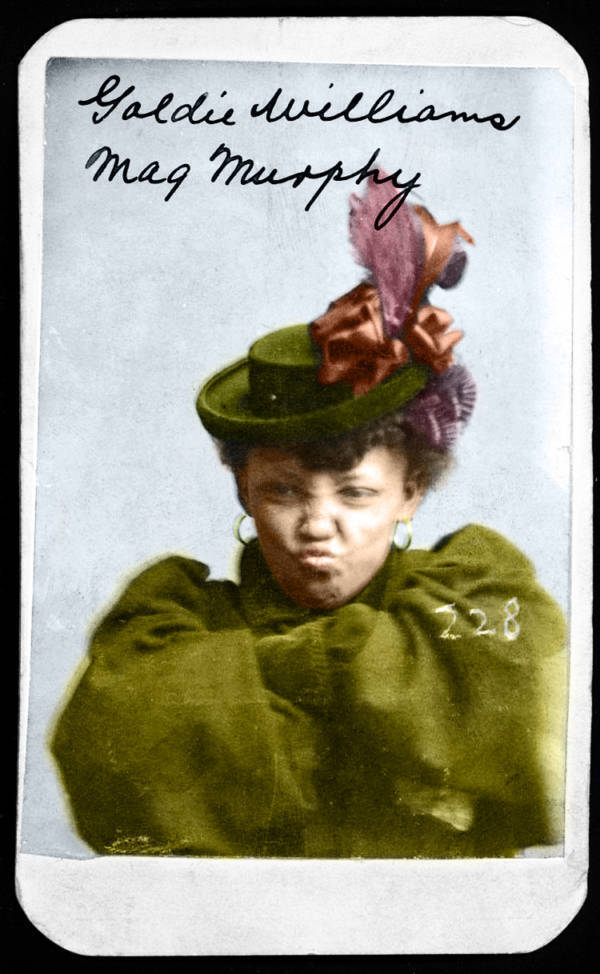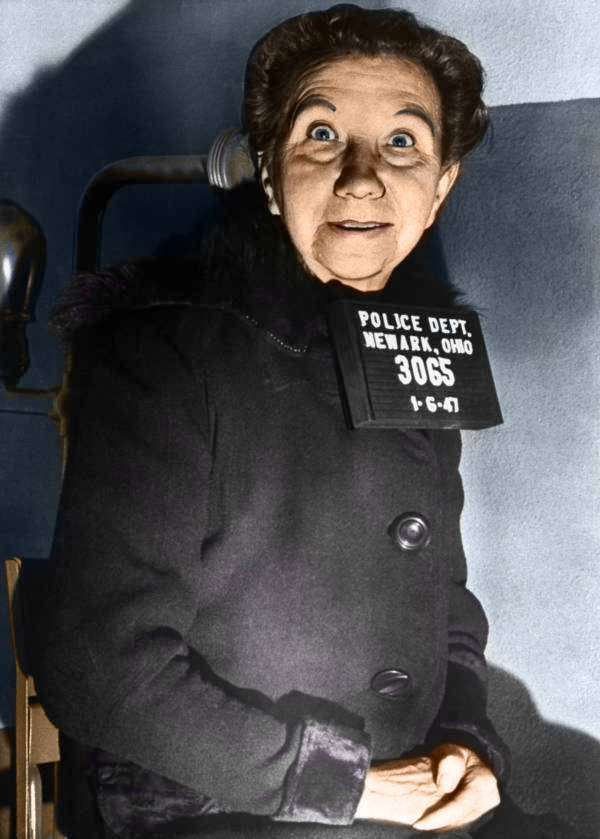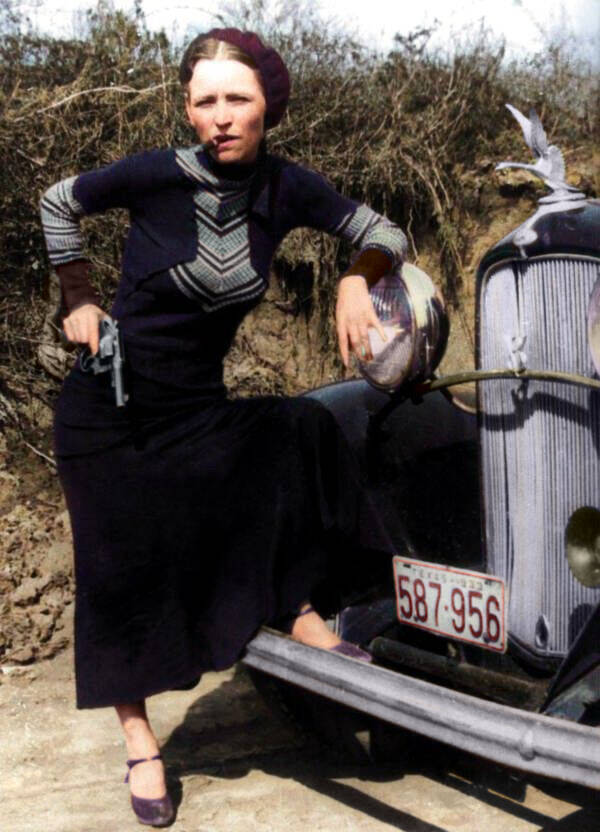 Washington State Archives, Digital Archives
In black and white, photos of female criminals can seem like a distant vestige of an earlier age. But in color, the same images pop to life.
Imbued with shade and depth, photos of woman criminals from the past two centuries suddenly tell a different story. In the eyes of the women pictured above, you'll see defiance, shame, pride, indifference, and fear.
Some of them were drawn to criminal activity by their family members or lovers. Yet many others sought out a life of crime on their own.
In the gallery above, discover some striking photos of female criminals from the 19th and 20th centuries in striking color. And, below, read about some of the heinous crimes they committed before they were caught.
Women Who Were Thieves And Bandits
Many of the woman criminals in the gallery above were arrested for the same offense — robbery. But they often stole to satisfy different needs.
Take Pearl Hart, a 19th-century stagecoach robber. On May 30, 1899, she and her lover Joe Boot held up a stagecoach in Arizona because they needed money. When one of the passengers resisted, Hart — dressed as a man — deepened her voice and threatened: "Cough up, partner, or I'll plug you."
Though Hart and Boot were quickly captured, Hart soon became famous. According to the New York Post, Americans were delighted and fascinated by the idea of a female bandit who dressed as a man.
Or, take Clara Randall or Valerie Lowe of New South Wales, Australia. In the 1920s, Randall told police that someone had broken into her apartment and stolen her jewelry. In fact, Randall had pawned the jewelry on her own for cash — and had hoped to make more money off the fake theft.
And Lowe, with her partner-in-crime Joseph Messenger, stole frequently in the 1920s, targeting people's homes and even the Rosebery Racecourse, from which she and Messenger stole a bridle and saddle.
In the gallery above, colorized photos of Randall and Lowe capture their criminal mugshots in striking, colorful detail. Randall, in a green dress and hat, appears to be tired and even a little bored in her picture. Lowe, on the other hand, simmers with quiet defiance in her gingham dress.
But these women — and many of the others above — merely stole. Others committed gruesome murders, and some of them killed multiple victims.
Female Killers Throughout History
Just like the thieves featured in the gallery above, the killers turned to murder for several different reasons. Some made the fateful decision in order to protect other people — like 14-year-old Cheryl Crane.
On April 4, 1958, Crane, the daughter of actress Lana Turner, stabbed her mother's mobster boyfriend Johnny Stompanato to death. Though some claimed that Turner had killed Stompanato, then forced her daughter to take the blame, a jury disagreed. They found that Crane had killed Stompanato to protect her mother's life, and ruled his death a justifiable homicide.
But other women became killers for devious reasons. Belle Gunness, for example, killed as many as 40 people between 1884 and 1908. After two of her husbands died young — and Gunness collected hefty life insurance policies — she set up a murderous scam from her farm in La Porte, Indiana.
Over the years, she put personal ads in Norwegian-language newspapers, inviting prospective suitors to La Porte. Though many men answered her ads, few of them were ever seen again. Gunness herself disappeared after a mysterious fire in 1908, and investigators subsequently found several dismembered bodies buried in burlap sacks across her Indiana farm.
Though Gunness operated alone, many of the female killers in the gallery above were one-half of a crime duo. Bonnie Parker, of Bonnie and Clyde infamy, is one example of that. Other women who killed alongside their partners include Rosemary West, Caril Ann Fugate, and Martha Beck.
Often, women who worked alongside male serial killers committed especially gruesome crimes. West and her husband Fred, for example, tortured and murdered at least 10 young women and children. Beck and her partner, Raymond Fernandez, killed up to 20 people. And Fugate allegedly assisted spree killer Charles Starkweather with his brutal crimes.
All in all, the women mentioned above have a wide variety of backgrounds and crimes. Some were robbers, some were killers, and some were Wild West outlaws. But all of their photos come to life with a dash of color.
In the gallery above, peruse 27 striking colorized photos of woman criminals from the last two centuries. Study their clothing, their countenance, and the look in their eyes. Imbued with color, these images tell fascinating and unsettling stories of the women and the crimes they committed.
---
After looking through these colorized images of woman criminals, discover the macabre true stories of 23 female serial killers. Then, peruse this gallery of colorized photos of famous historical figures.