All the facts you need to know about South African comedian Trevor Noah, who will be replacing Jon Stewart on the Daily Show.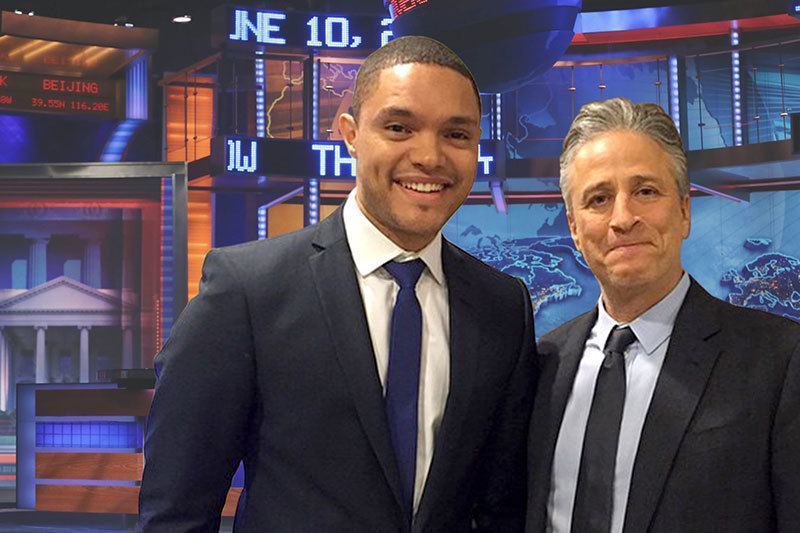 Jon Stewart is finally saying goodbye to The Daily Show after 17 years of serving up sharp, quick-witted satire on the Comedy Central series. Ever since Stewart's announcement, the Internet has collapsed into a tizzy speculating who would take over the coveted role.
Yet it came as a complete surprise when the network announced that comedian Trevor Noah would be replacing Stewart. Haven't heard of Noah before? Don't worry, a lot of people in the U.S. haven't, despite him being an internationally recognized comedian. Here's a good start:
1. He made his first appearance on The Daily Show back in December as an on-air contributor.
2. Trevor Noah thinks that the point of comedy is–perhaps in contrast to the more politically oriented jokes of Stewart–to make people laugh. "Anything else is a bonus."
3. He's been called sexist and anti-Semitic for tweets he sent more than a year ago. A number of comedians—and Comedy Central itself—have since come out in support of him.
4. He was born in South Africa in 1984 to an African mother and Swiss father.
5. He's a serial impressionist.
6. Noah grew up during apartheid in South Africa when legislation enforced a system of racial segregation that made his parents' multiracial relationship illegal. This unique upbringing has heavily influenced Noah's unique comedic style.
7. At age 18, Trevor Noah appeared in the South African soap opera, "Isidingo," marking the beginning of his career.
8. He's the most successful comedian in Africa.
9. As a child, Trevor Noah used to say he was afflicted with albinism—a lie his family concocted to explain his lighter skin tone to the town where they lived.
10. He graced the cover of GQ South Africa in 2014.
11. Noah speaks more than five languages.
12. Noah broke barriers by becoming the first South African comedian on both "The Tonight Show" and "Late Night with David Letterman."
13. He seems pretty humble. On Monday he tweeted, "No-one can replace Jon Stewart. But together with the amazing team at The Daily Show, we will continue to make this the best damn news show!"
14. Forbes named him one of the 13 African celebrities to watch in 2013.
15. He's a globe-trotter, having performed in several continents. Check out his on-stage antics in this clip from a performance in London: